Self Publishing recent titles
MEMOIRS OF A MIDWIFE
Joan Brandt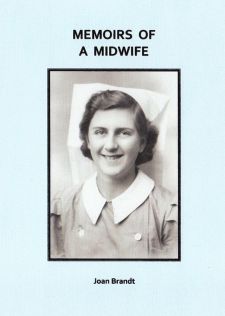 Recollections of 60 years of my adult life in many areas- Nursing training in the UK, hospital life in England and Australia, running my own business, use of Acupuncture and Homeopathy, bringing babies into the world, the joy of home births, and ongoing contact with the babies delivered and their families.
Twins, triplets, premature births, complications, epidurals, caesareans, water births - she helped them all, in some cases into the next generation in the same family.
Published privately in 2013.
142 pages, with photographs

Price: $30.00 plus P&P within Australia

Enquiries: Contact Us via the Contacts link

All enquiries are referred to the author.