Self Publishing recent titles
MEANDERING
Collected Stories
by Liz Newton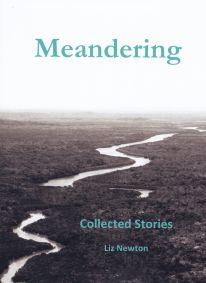 A selection of short stories set in different time periods, where a myriad of characters wander across a variety of landscapes.
Along the way they face everyday and sometimes unusual circumstances.
Dr Newton's academic background was in Anthropology and comparative Sociology with her PhD research in the field of the ethnography of deinstitutionalisation for people with a mental illness. She has researched issues of indigenous suicide, and vocational training opportunities for people with mental health issues, and was involved in health research and ethics.
She worked in the health services sphere, in mental health and drug and alcohol, as well as teaching /tutoring at Universities.
More recently she has enjoyed the freedom and creativity of fiction writing, without the constraints of academic publications.
ISBN: 978-0-9925549-0-3

Published in 2014. 22 stories, 145 pages

Price: $19.99 plus P&P within Australia

Enquiries: Contact Us via the Contacts link

All enquiries are referred to the author.