Self Publishing recent titles
JULES' GARDEN ADVENTURE
A story of discovery for young children
written and illustrated by Jacqueline Szalay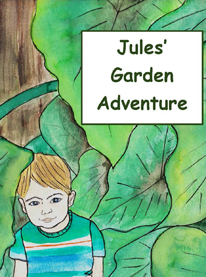 Share Jules' wonderful day exploring his own back garden, discovering the creatures, large and small, who live in his world. The book was launched in Florida in early 2018.
ISBN: 978-0-6482200-0-8

Published in paperback in 2018. 210x240mm in landscape format. Price: AU$16.00 / US$12.00 plus P&Postage.

Enquiries: Contact Us via the Contacts link.